"Deep summer is when laziness meets respectability"
I read that on a t-shirt while experiencing deep summer 2008, about a week ago, and i found myself in full agreement.
Best wishes for a lazy and joyful summer to everyone.
Here goes the new release of Pepper, "Pink Crustaceans and Good Vibrations". Nothing really special, but I'm a sucker for Sublime. And it makes me wanna sit on the couch (or beach) drinking beer and listening to music.
..if only i had some spaghetti with lobster right now.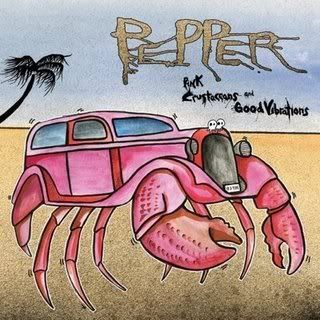 Download link: http://rapidshare.com/files/131203951/Pepper-Pink_Crustaceans_and_Good_Vibrations-2008-pLAN9.rar
Enjoy