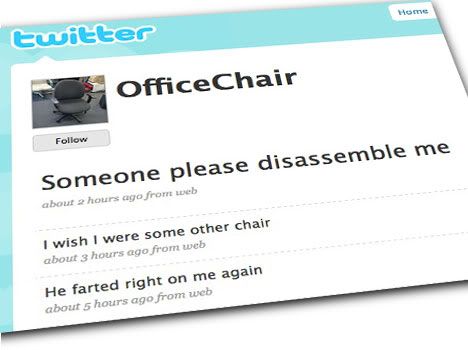 Tinkerer Randy Sarafan has used his mechanical skills to make an amusing sociological comment about the often pointless, banal postings of the masses on sites like Twitter. To be more specific, Sarafan has rigged up an office chair that Tweets his farts.
A natural gas sensor hooked up to a Squidbee module and connected to his computer sends out a random (if canned) Tweet every time Sarafan passes gas. I'm not sure what's funnier, that, or the fact that people are actually following it.
Sarafan's Instructable on the feat is here, closed with the line "Happily let people know that you are engaging in life as it happens."
Originally posted @
core77.com