Finally!! I just found a release from this really good greek garage band on a blog..
To be honest i had already found it on a record store in Athens but i was reluctant to buy it.
..but today, that i will be meeting the Cowboy for a short record safari, i'll look if it's still there

so here you go: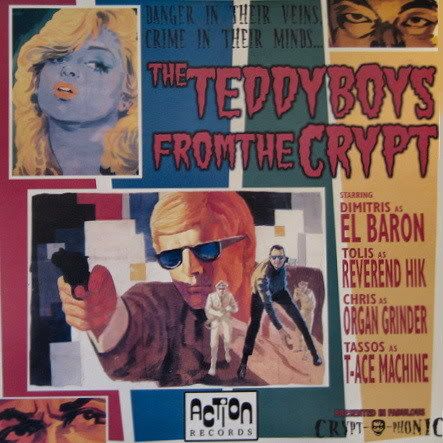 http://rapidshare.com/files/146586219/The_Teddy_Boys_from_the_crypt_-_Danger_in_their_veins_alias.zip.html
Enjoy!