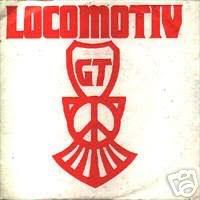 Happy new year to everyone. It's been a while.
Let's hope that 2009 will give us new & old
music for us, and you, to listen and groove to.
This first post for the new year is a single by
Locomotiv GT, a Hungarian Psychedelic/Prog
band from the early seventies. No CD reissues
as far as i know, so you have to settle with the
sound of vinyl. This is their first single from
1971.